Sakis Rouvas visited Tinos for the shooting of his music video clip "Two Gods". Everybody wanted to get close to him and shake his hand. From his side, he exchanged plenty of warm smiles, thanked the people for their warm welcoming, and took many selfies with them.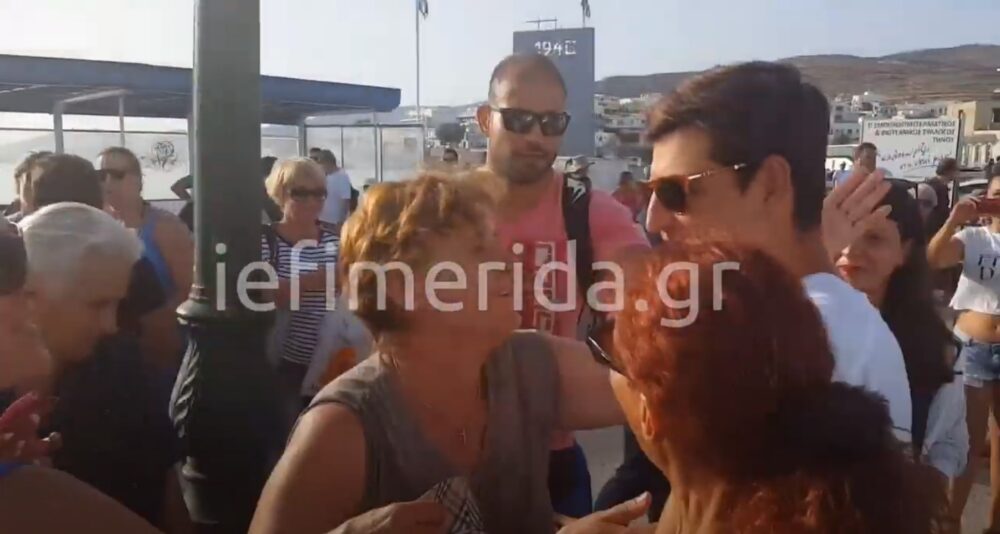 Moments of relaxation and enjoyment at the Aeolis Tinos Suites and Zoga
In the course of his stay on the island, Sakis Rouvas dedicated himself to his new project, however, throughout the breaks, as he posted on social media, he enjoyed the tranquility and the unique view of the Cycladic island. Indicative of his mood are the photos that he uploaded in Instagram depicting the relaxing moments he spent at the Aeolis hotel where he was thrilled with the flavours he tasted prepared personally by the chef of our restaurant.
The shooting of the "Two Gods" video clip on Tinos
The shooting of the cinematic music video took place entirely on the island of Tinos and lasted for three days. The authentic Greek landscape, the Aegean bright light, and the cinematic aesthetics dominate in the original script that visualizes "Two Gods" within the standards of a short film directed by Thanassis Totsikas.